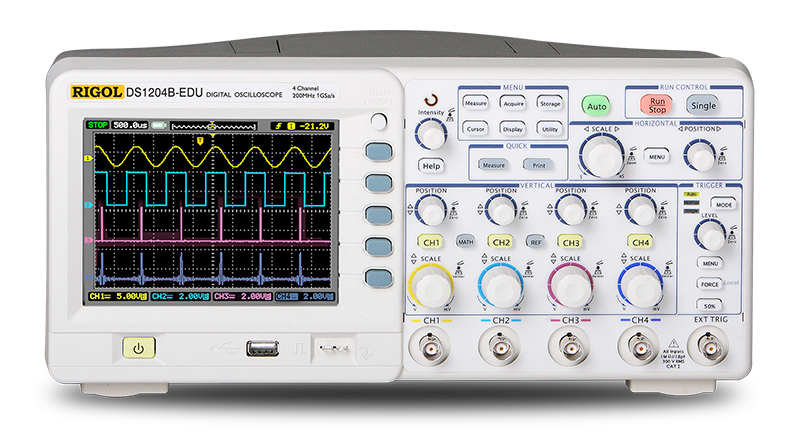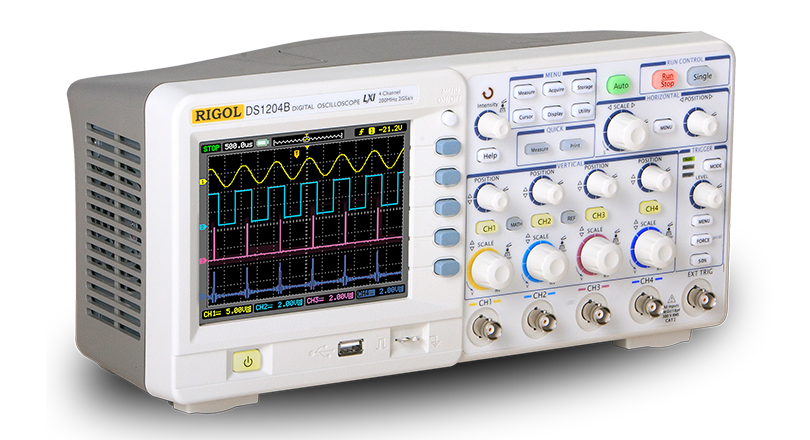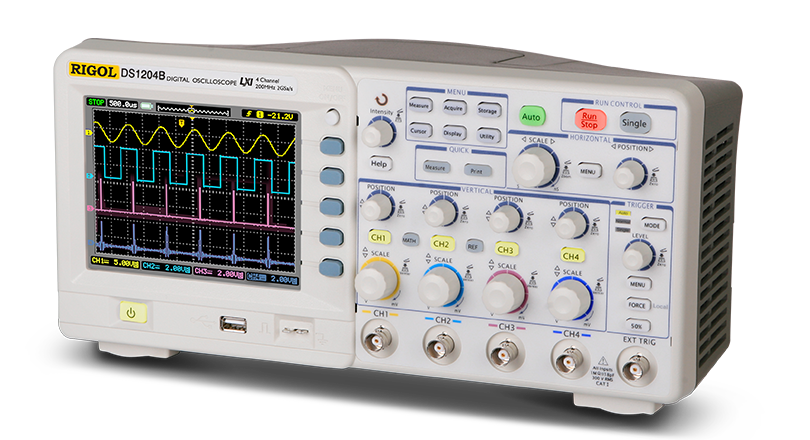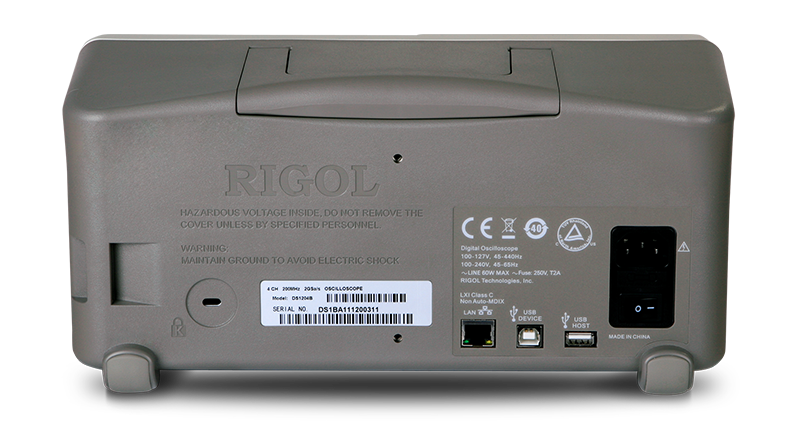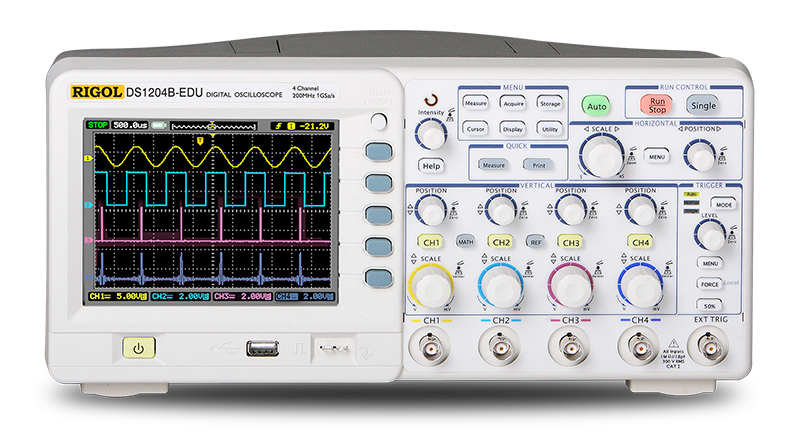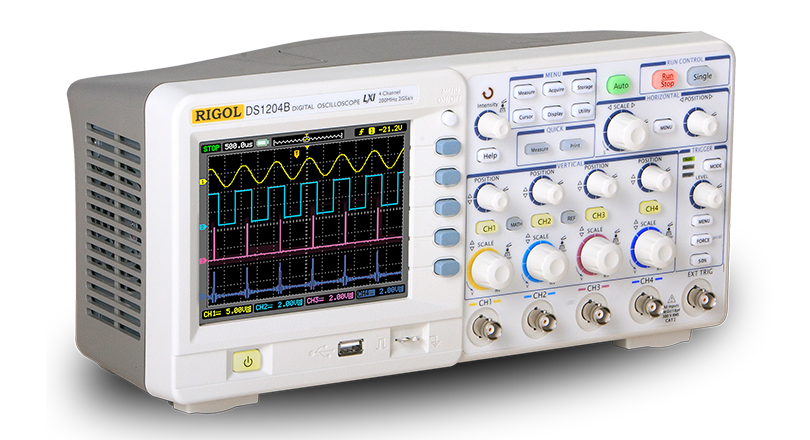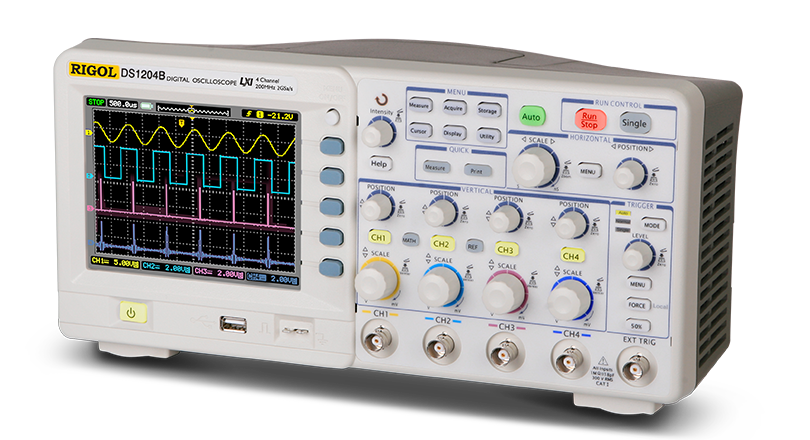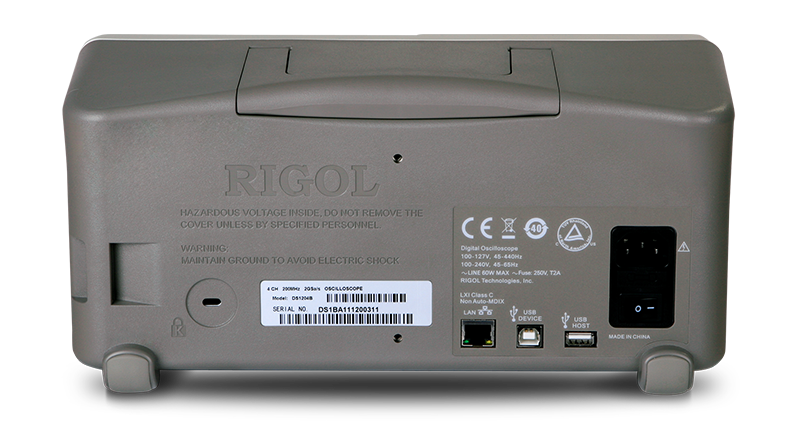 Digital Oscilloscope
DS1000B Series
DS1000B series has the highest 200MHz bandwidth, 2 GSA / s real-time sampling rate and 50gsa / s equivalent sampling rate. Its powerful triggering and analysis ability makes it easy to capture and analyze waveforms, clear liquid crystal display and mathematical operation functions, and convenient for users to observe and analyze signals faster and more clearly.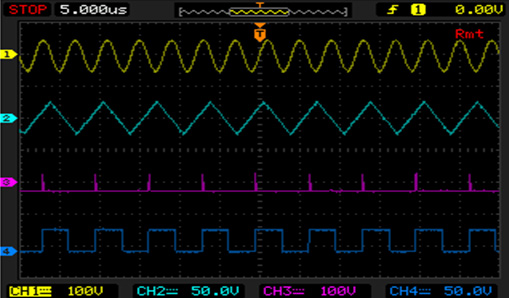 4 Independent Analog Channels
DS1000B series provides 4 analog input channels, which can be controlled vertically independently, and users can observe multiple signals at the same time. Each channel button and the corresponding channel mark and waveform in the display screen will be distinguished by a specific color.

2Gsa / s High-Speed Real-Time Sampling
2GSa/s real-time sampling rate, 50gsa / s equivalent sampling rate.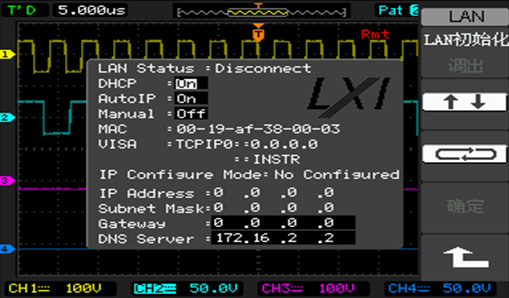 Conform To LXI Alliance Class C Instrument Standard
DS1000B conforms to the C-class instrument standard of LXI alliance, and can quickly, economically and efficiently create and reconfigure the test system, and easily realize system integration.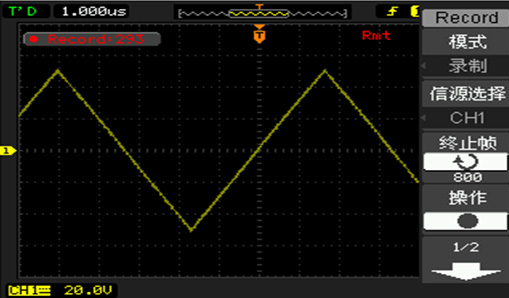 Waveform Recording and Playback Function
The waveform recording function of DS1000B series can not only record the input waveforms of 4 channels, but also record the waveforms that pass or fail the pass / fail detection. Up to 1000 frames can be recorded, played back and saved.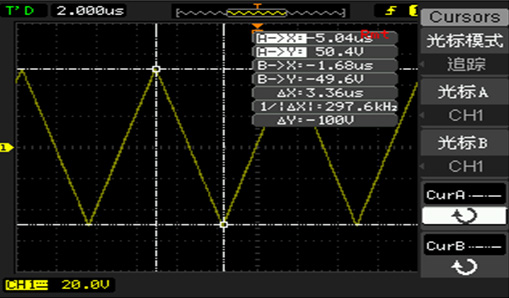 Dynamic Cursor Tracking
Cursor mode allows the user to measure by moving the cursor. There are three methods of cursor measurement: automatic measurement, manual measurement and tracking measurement.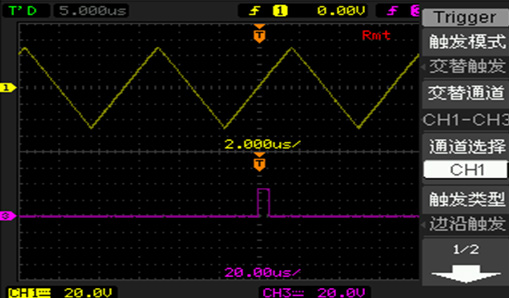 Rich Trigger Functions
DS1000B series has rich triggering functions: edge, pulse width, video, code type and alternating triggering. The unique adjustable trigger sensitivity function can effectively filter out the noise superimposed on the trigger signal and prevent false triggering.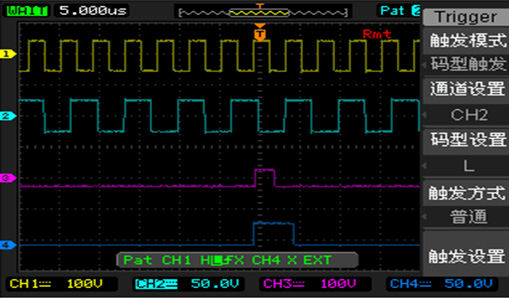 High Performance Code Type Trigger Function
Standard with high-performance code type trigger function, stable trigger MSO digital signal. Among them, the code type trigger can capture special digital information according to the logical relationship between the four channels.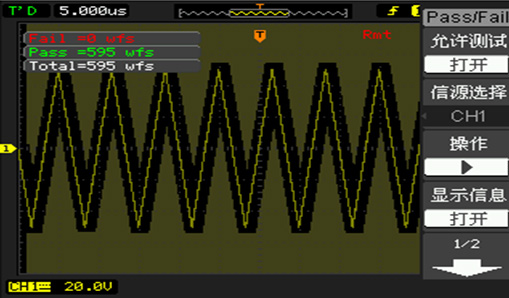 Pass / Fail Test
Pass / fail detection function is convenient for the production line to quickly detect product quality.
MODEL

BANDWIDTH

ANALOG CHANNELS

REAL-TIME SAMPLE RATE

MAX. MEMORY DEPTH

WAVEFORM CAPTURE RATE

DIGITAL CHANNELS

BUILT-IN SIGNAL SOURCE

PRICE
ACCESSORIES
BAG-DS1000
Instrument packages
CB-USBA-USBB-FF-150
USB Data line,150cm
CB-DB9-DB9-FF-150
RS232 Data line,2 Female,150cm
CB-BNC-BNC-MM-100
BNC Coaxial line,100cm
USB-GPIB
USB-GPIB adapter

SOFTWARE DOWNLOAD
NAME
VERSION
RELEASE DATE
DOWNLOAD

Hotline

Send Email

Feedback

Services Center