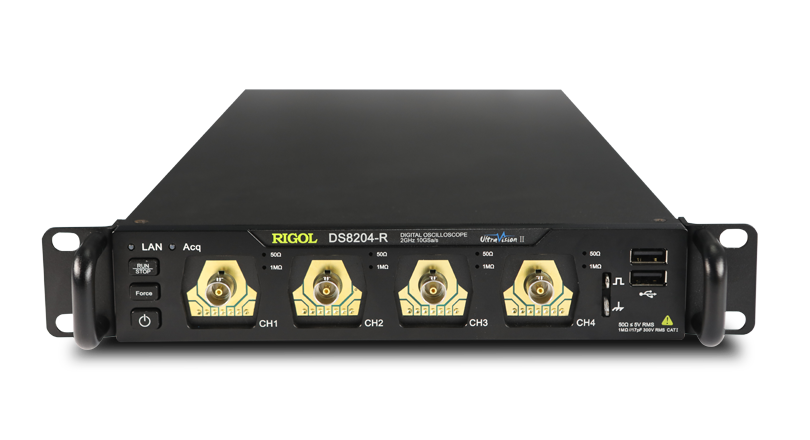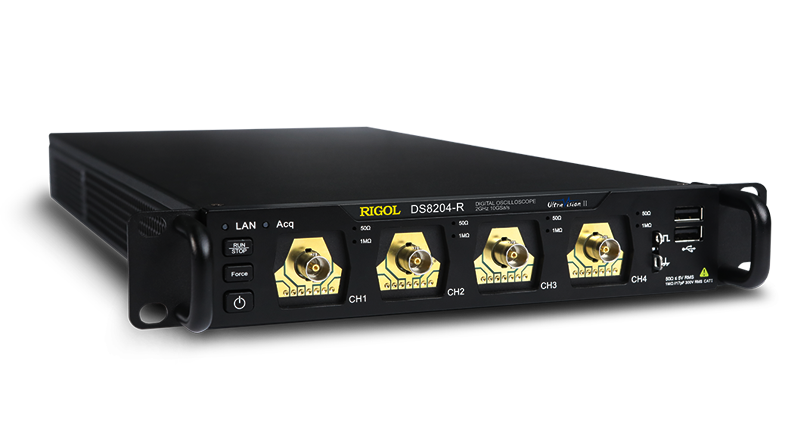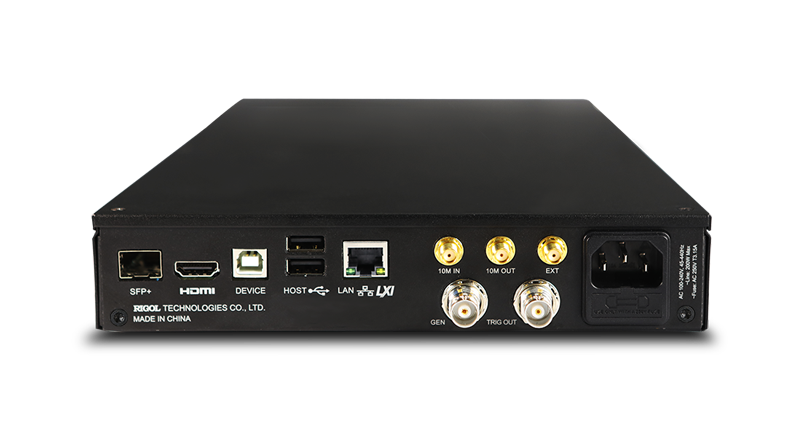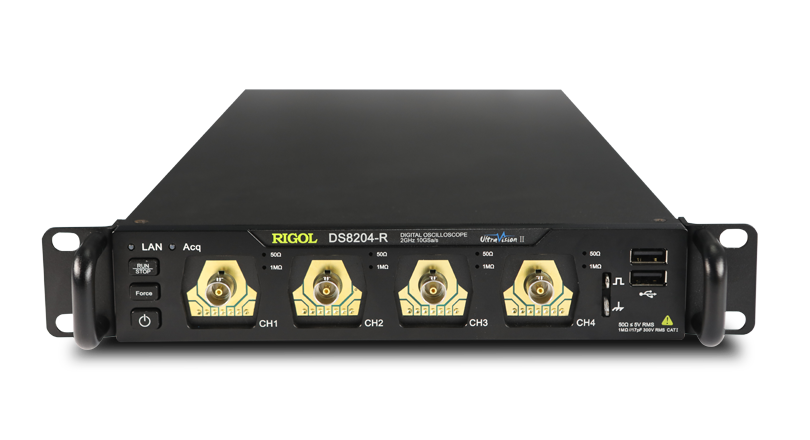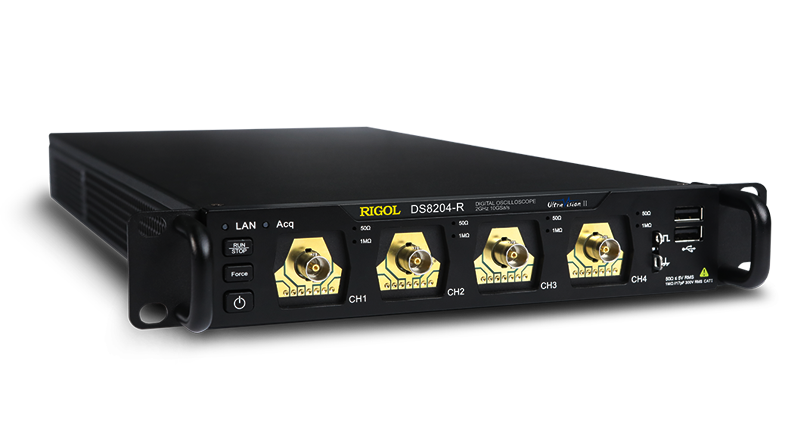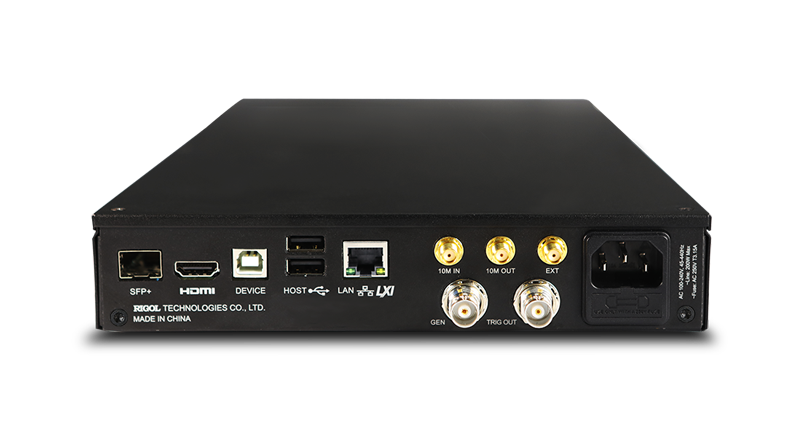 Digital Oscilloscope
Digital Oscilloscope
DS8000-R series digital oscilloscope is a compact mid-to-high-end digital oscilloscope based on RIGOL's UltraVision II platform. With a compact design, DS8000-R supports multi-machine system integration, suitable for rack installation. It also allows remote control, and meet the standards of industrial automation test systems.
600,000 wfms/s
Waveform Capture Rate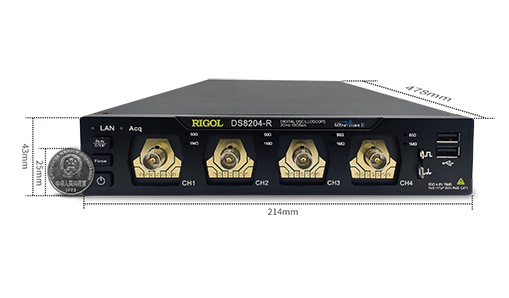 Compact design
Space-saving compact design, small size, 214 mm (width) × 43 mm (height) × 478 mm (depth), which can be placed in a narrow space.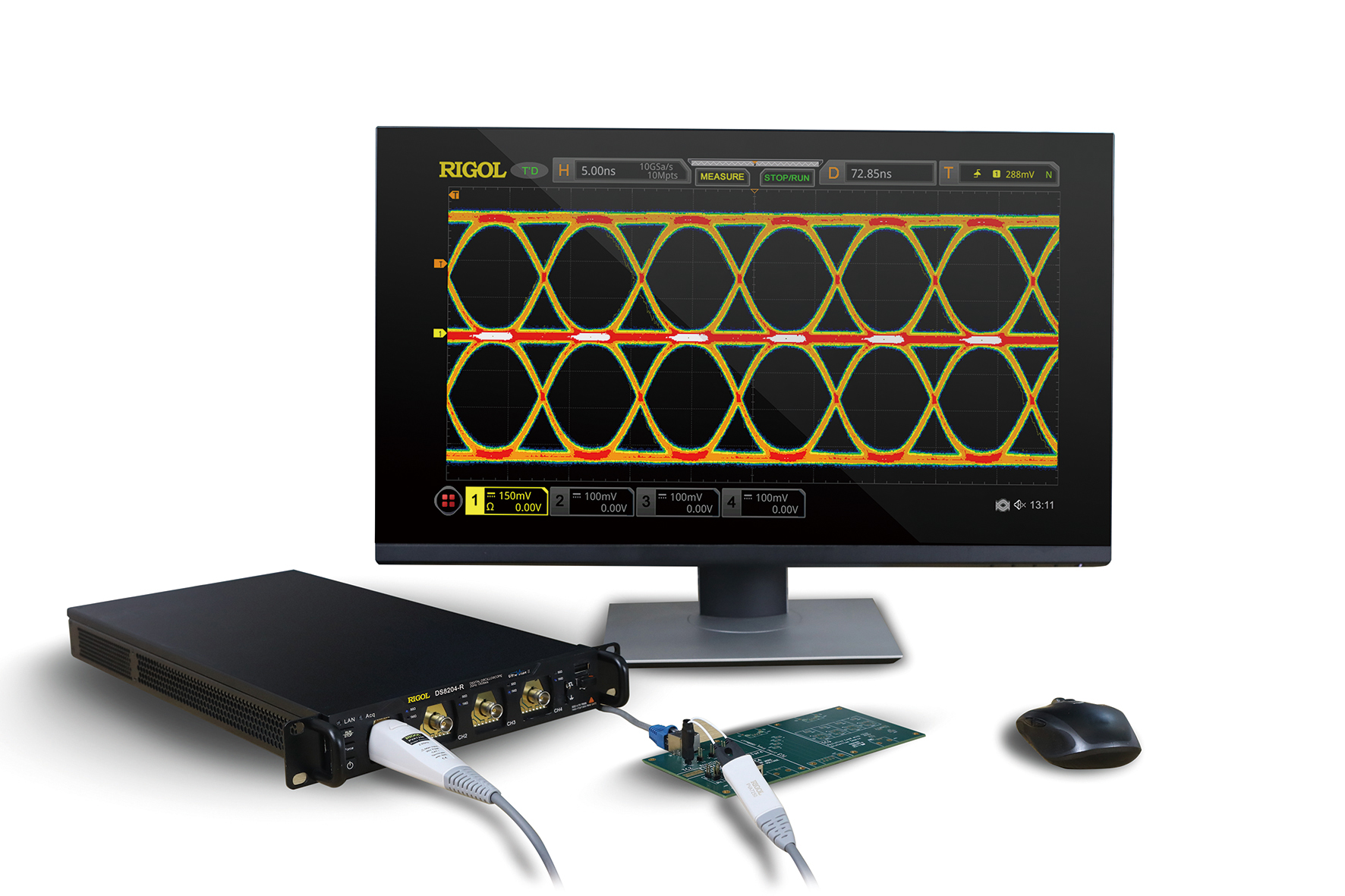 Convenient stand-alone working mode
A single device with peripherals can meet traditional oscilloscope applications: connect the display device through the HDMI® interface to view the user interface, connect the mouse through the USB Host interface to click and drag, and connect the keyboard to set numbers or strings.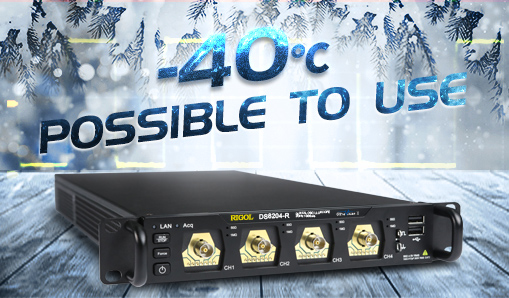 Suitable for low temperature working environment
Without a LCD screen, the minimum working temperature for DS8000R is -40℃, and it can be applied to signal monitoring in special environments.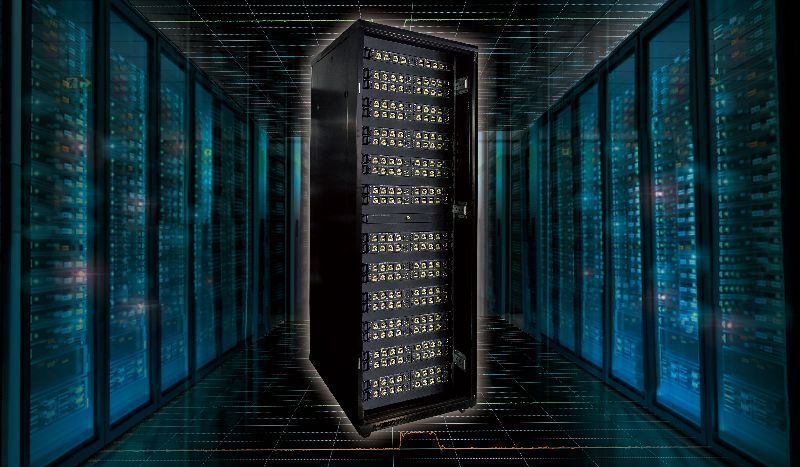 Save the rack space
Half U design helps to save the rack space. 2 units can be installed side by side in a 1U standard rack with a total of 8 channels, which efficiently utilizes valuable rack space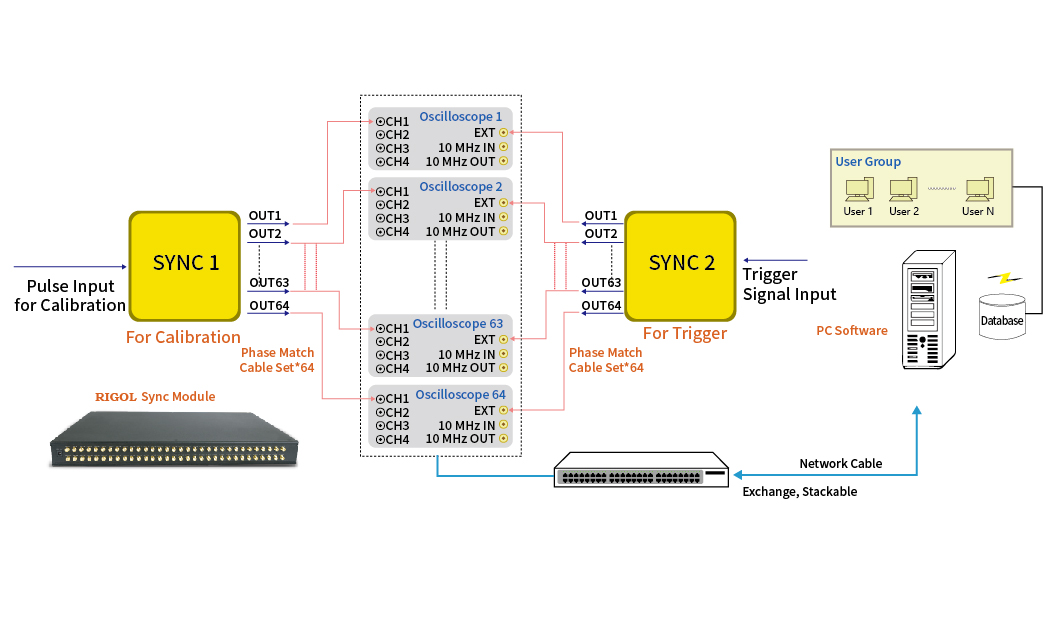 Scalable to 512 channels of synchronous trigger capability
Using the matching synchronous machine, it can provide a multi-machine synchronous trigger scheme, and can realize on-site calibration to ensure the requirements of multi-channel synchronous observation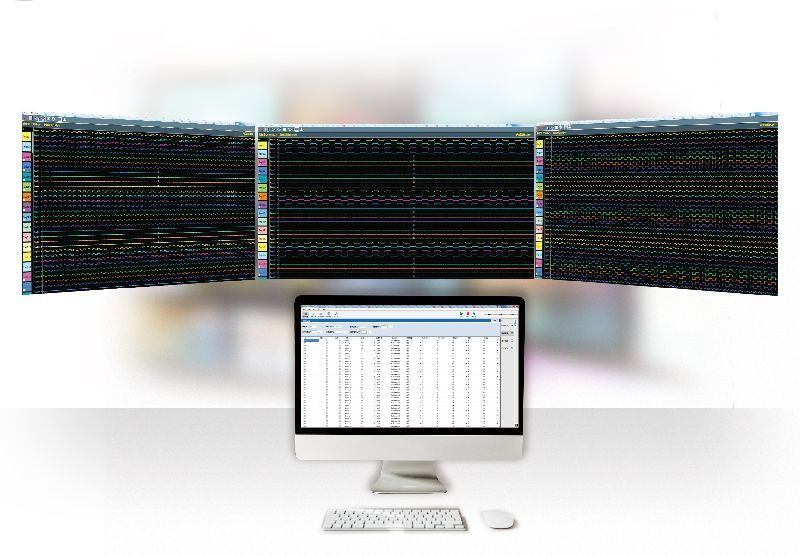 Multi-channel high-speed data acquisition
For multi-channel integration, the optional multi-channel high-speed data acquisition software can meet the configuration of multi-machine and multi-channel, and provide a friendly interface to display the waveforms collected by each channel
MODEL

BANDWIDTH

ANALOG CHANNELS

REAL-TIME SAMPLE RATE

MAX. MEMORY DEPTH

WAVEFORM CAPTURE RATE

DIGITAL CHANNELS

BUILT-IN SIGNAL SOURCE

PRICE

DS8104-R

1GHz

4

10GSa/s

500Mpts

600,000 wfms/s

-

1CH(opt.)

DS8104-R

1GHz

4

10GSa/s

500Mpts

600,000 wfms/s

-

1CH(opt.)

DS8204-R

2GHz

4

10GSa/s

500Mpts

600,000 wfms/s

-

1CH(opt.)

DS8204-R

2GHz

4

10GSa/s

500Mpts

600,000 wfms/s

-

1CH(opt.)

DS8034-R

350MHz

4

5GSa/s

500Mpts

600,000 wfms/s

-

1CH(opt.)

DS8034-R

350MHz

4

5GSa/s

500Mpts

600,000 wfms/s

-

1CH(opt.)
SOFTWARE DOWNLOAD
NAME
VERSION
RELEASE DATE
DOWNLOAD
v00.01.01.00.00
2021-10-29
FUNCTIONAL OPTIONS
DS8000-R-HSDC
Bandwidth Upgrade options
DS8000-R-JITTER
Eye diagram and jitter analysis
DS8000-R-PWR
Built-in power analysis
DS8000-R-AWG
Add built-in 25MHz AWG
DS8000-R-AERO
MIL-STD 1553 Bus trigger and analysis options
DS8000-R-AUDIO
I2S Bus trigger and analysis options
DS8000-R-FLEX
FlexRay Bus trigger and analysis options
DS8000-R-AUTO
CAN/LIN Bus trigger and analysis options
DS8000-R-EMBD
I2C/SPI Bus trigger and analysis options
DS8000-R-COMP
RS232/UART Bus trigger and analysis options
DS8000-R-BND
Bundle option
ACCESSORIES
DS SYNC64
64-channel synchronization module
RPA246
Power analysis phase difference calibration fixture


Hotline

Send Email

Feedback

Services Center