Case Study By IIT Delhi:Solution For Formula Racing

2021-08-26

2


1
Axlr8r Formula Racing is the Formula SAE team of IIT Delhi. The team comprises of around 25 undergraduate students from various departments who fabricate an open wheel electric formula race car.
The absence of any visualization equipment meant countless hours wasted in figuring out what went wrong in thier electrical systems, and debugging even the smallest of errors was endlessly frustrating when they didn't even know what was going on.
Now, equipped with an oscilloscope having all the functionality we could ever need, even complex tasks like noise detection or debugging on our CAN lines seem simple. This has allowed us to accelerate our testing and devote more time towards innovating on
their designs.

Introduction:
Axlr8r Formula Racing is a team of 40 students at Indian Institute of Technology Delhi, who as young innovators aim to raise the Indian bar in the automotive sector by electrifying the future of Indian mobility and producing industry-ready engineers. Each year the team designs and manufactures an Electric Formula Student Race-car and participates in National and International Formula Student competitions.
Formula Student Competitions are the world's biggest university-level design competitions, based on the Formula SAE rules and guidelines. Teams from around the world have the task to design and manufacture a single-seater, open-wheel Formula Style Race-car.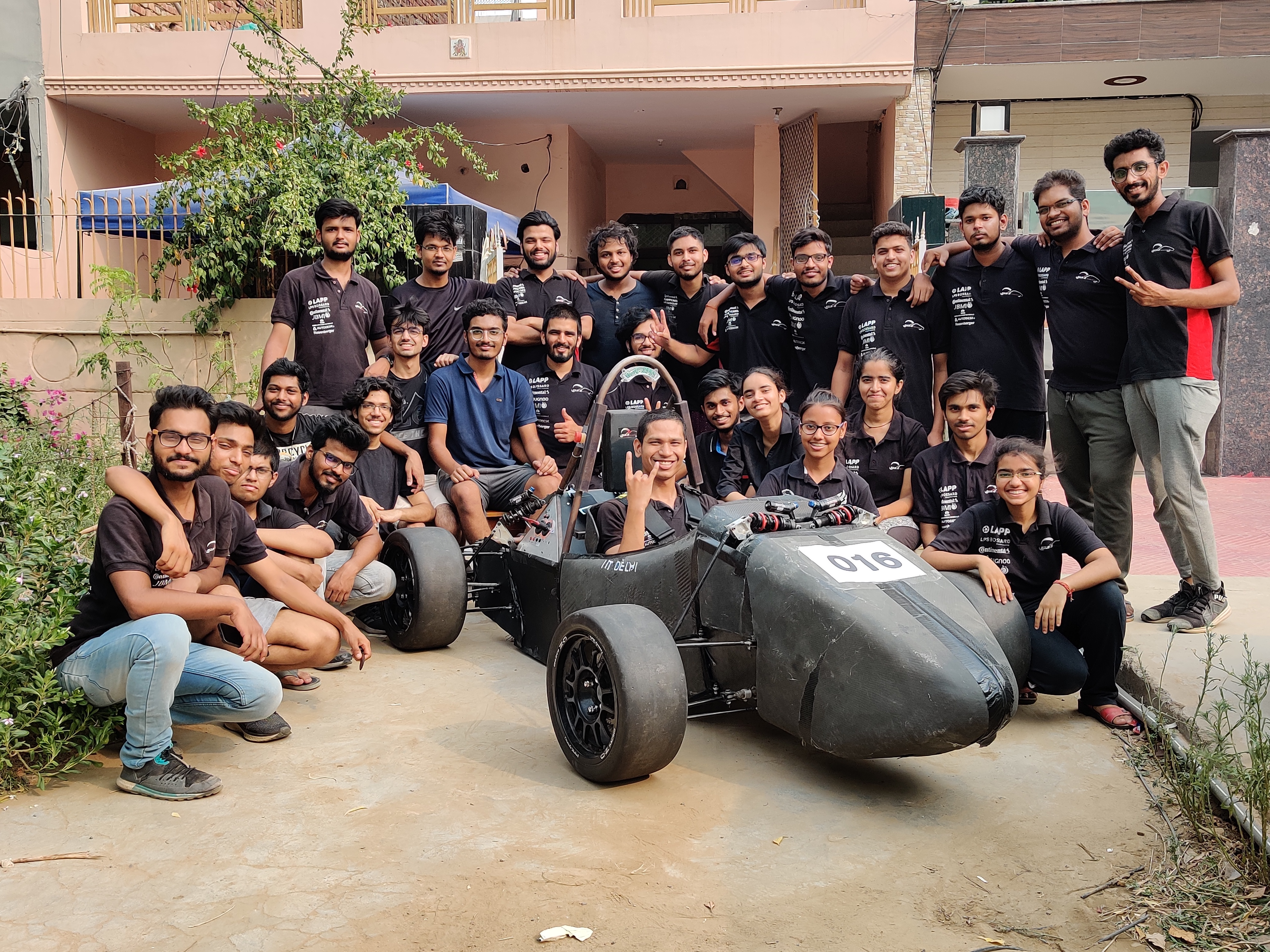 The Customer Challenge  
Working on an Electric Race-car brings out many challenges while maintaining the necessary safety standards, and we have always tried to come up with a safe and reliable design. Our electrical system always needs proper testing and validation, be it actual noise analysis, CAN data visualization or debugging. We needed some intelligent testing tool to design, debug and validate our system. Since most of our electrical systems were safety critical, it was crucial to do extensive testing of our design, but at the same time it was challenging for us due to limited access to testing tools. 
 The Solution
Axlr8r Formula Racing partnered with Rigol who provided them MSO5000 series Oscilloscope and DP800 series DC Power Supply. which provided them every means of testing and validation of the systems to be able to maintain high safety standards required in FS Competitions.  
Easy to operate Oscilloscope and high-performance DC Power Supply with a great deal of features eased up the mammoth task of testing which was earlier done with limited access to such testing tools and consumed huge man-hours. The heavy and complex task of noise detection and management in circuits was simplified with advanced analysis features of MSO5000 series Oscilloscope. Variation in signals with time captured by the Oscilloscope helped us to design our systems more accurately and efficiently.
Front line test and measurement equipment untangled the complexities and enabled us to innovate our designs more, thus pushing us ahead.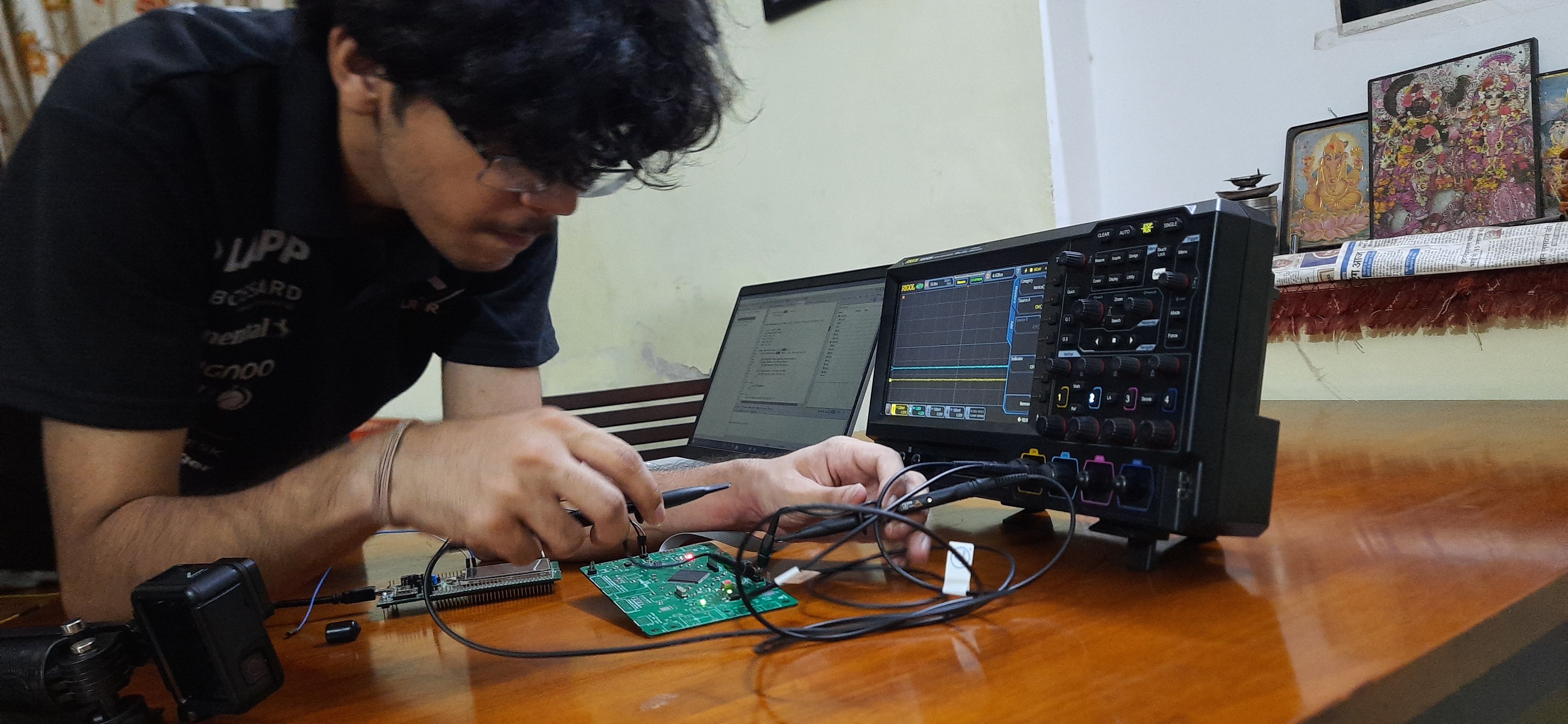 Testimony
"Without any visualisation equipment, we had to sit for hours and deduce what went wrong with our systems, and their validation was also quite a hectic process. Tackling even the smallest of errors was too time-consuming as we had only limited means of determining the problems in our systems. These equipment like MSO5104 Oscilloscope and DP800 series Power Supply increased our testing pace multiple folds with increased reliability, enabling us to give major chunks of our time to the innovation of our designs. We thank Rigol for their support."
-       Manish Yadav(Chief Electronics)

1